Save @ AMU
$0
Transfer Credit Evaluation
About This Nursing Leadership Program
The graduate certificate in Nursing Leadership offered by American Military University (AMU) is designed for master's-prepared nurses wishing to advance their nursing practice.
This post-graduate online nursing certificate program responds to the need for nurse leaders to fill professional voids being created by an aging nursing workforce. The curriculum focuses on these essential topics:
Leadership
Human resource management
Operational quality
Legal and ethical practices
Those who complete this program and have a prescribed length of practical experience may be eligible to sit for the American Nurse Credentialing Center's Nurse Executive certification.
NOTE: This program has specific admissions requirements. Completion of this program does not award any professional certifications. This program is currently not open for admission to residents of Washington state.
What You Will Do
Pursuing a graduate certificate in nursing leadership may provide nurses with the knowledge and skills needed to help support safe nursing practice and patient-centered care. In this program, you will learn to:
Apply ethical principles to advanced professional nursing practice
Demonstrate leadership skills supportive of safe nursing practice and patient-centered care
Advocate for healthcare policies that improve healthcare outcomes across the lifespan
Apply theoretical knowledge and evidence-based practice to influence the delivery of cost-effective care to improve health outcomes
Advocate for business practices that promote healthcare quality and patient safety
Synthesize knowledge of key business and human resources practices to effectively lead healthcare teams
Program at a Glance
Nursing Courses Start Every Other Month
Online
What Is This Nursing Leadership Certificate?
This military-friendly graduate certificate in nursing leadership is a post-master's certificate that focuses on building the skills that may be necessary for those wishing to pursue nursing leadership roles. Coursework for the certificate offers knowledge and skills often required for nursing professionals, including Military Nurse Officers, as well as those in nursing administration, financial management, human resources, and operational roles.
Registered nurses who have already earned their Master of Science in Nursing and plan on continuing education can pursue this graduate certificate in nurse leadership. A post-master's certificate like this is designed to equip nursing professionals with knowledge and skills to prepare for nurse leadership responsibilities such as Clinical Nurse Leader (CNL), Nurse Executive, Certified Nurse Manager and Leader (CNML), and Certified in Executive Nursing Practice (CENP).
NOTE: Completion of this program does not award any professional certifications, but may be helpful in preparing to earn such certifications.
Who Is This Post-Graduate Certificate For?
Our nursing leadership certificate is the perfect fit for nurses embarking on a journey into, or already actively involved in, leadership roles. It offers comprehensive learning content specifically tailored to nursing-related topics and those interested in exploring leadership concepts from an industry perspective – such as team collaboration strategies, driving change initiatives and transition techniques between bedside caregiver and nurse leader positions.
It caters to both new leaders looking how best to lead their teams along with experienced professionals who may have a bachelor's degree in Nursing (BSN), Master of Science in Nursing (MSN), PhD's or other doctoral-level nurses wishing to renew their knowledge base of key insights within this profession.
Additionally, for Military Nursing Officers (MNOs) who are entering the civilian nursing workforce, skills learned through military service may be directly transferable to non-military nursing leadership roles.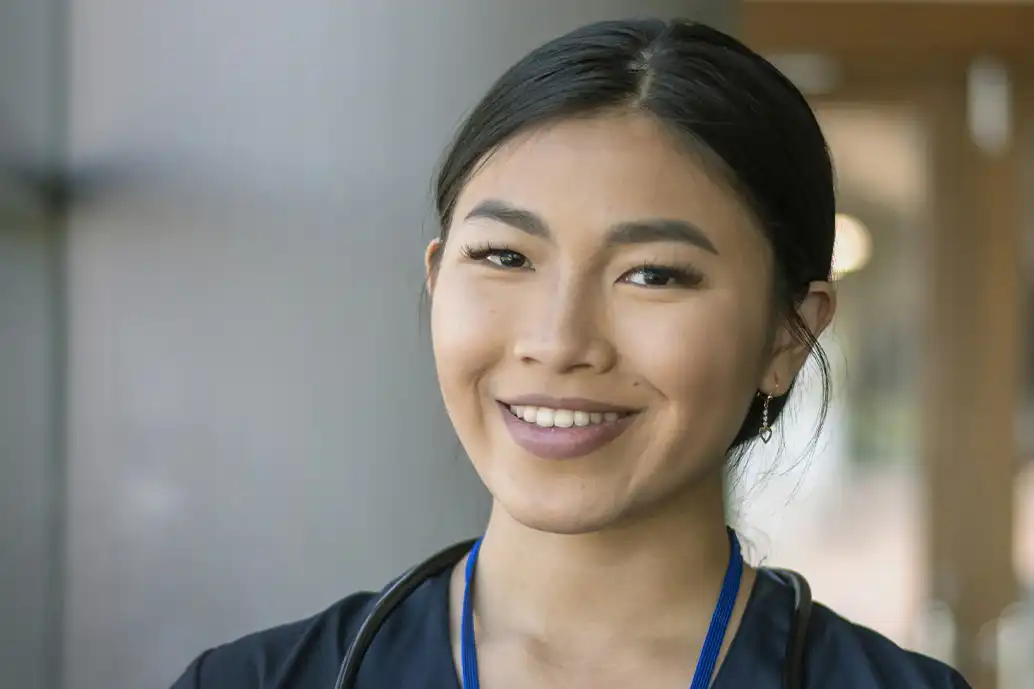 Why Earn This Certificate?
The role of nurse leaders is becoming increasingly important in the medical field. Nurses are now relied on to provide more holistic care, addressing both physical and mental health needs of their patients. This requires a greater level of expertise, especially for those in leadership roles. Nurse leaders must be trained to take on complex and multifaceted tasks, as well as possess superior organizational and management skills.
The demand for nurse leaders is continuing to grow due to a number of factors. For example, healthcare organizations are increasingly recognizing that nurses need a high level of training in order to effectively manage all aspects of patient care.
Furthermore, with an aging population and the subsequent increased demand for healthcare services, there is an even greater need for nurses with specialized knowledge and skill sets who can lead teams and act as mentors within environments where resources may be limited.
Nurse leaders must also be able to think critically about the changing landscape of healthcare today and be prepared to adjust strategies for effective diagnosis and treatment accordingly. This includes being able to use technology efficiently in order to improve patient outcomes while also taking into account cultural differences among their patients.
Effective communication skills are also essential, as they will frequently be responsible for interacting with other members of the healthcare team or providing information directly to the public or media outlets.
A Need for Nurse Leaders
Nurses have always been essential parts of our healthcare system, but due to the ever-growing complexity of care, nurses are taking on more and more leadership roles. The need for nurse leaders is becoming increasingly important as hospitals and other healthcare organizations adjust to changing regulations, advances in medical technology, and a rapidly transitioning patient population.
The expansion of hospital settings to include more specialized treatment centers has resulted in a workforce that is more diverse than ever before. As such, nurses must be able to adapt their skills and knowledge to meet the demands of a variety of clinical settings.
Nurse leaders are at the forefront of this adaptation process. They are responsible for managing the staff and helping them better understand what each setting requires and how they can best serve their patients.
Nurse leaders also play an important role in providing quality patient care. By understanding what changes need to be made within their respective departments, nurses can help ensure that patients receive the highest level of care possible.
In addition, effective nurse leaders keep track of new developments in nursing practice and use this information to update policies and protocols accordingly. This ensures that nurses stay up-to-date on current treatments and provide care consistent with modern standards.
Furthermore, nurse leaders have an invaluable role in developing strategies for recruiting qualified personnel into their departments. By actively seeking out personnel who possess the skill sets needed for the department's specific needs, nurse leaders can build strong teams capable of providing high-quality care while responding effectively to any challenges they may face during shifts or projects.
The growing need for highly skilled and compassionate nurse leaders should not be ignored or underestimated; it is an issue that must be addressed if we want our healthcare system to continue providing safe, adequate care for all patients regardless of age or background.
Nurse leaders must remain fully engaged in ensuring that today's next generation of nurses receives the training they need to excel in all aspects of nursing practice—from leading clinical teams to advocating for patient rights—in order to successfully transition into tomorrow's health care system with confidence and competence.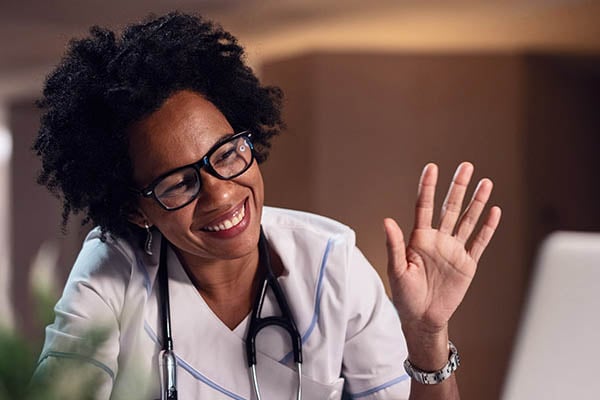 Earning This Nursing Leadership Certificate Online
Much of the 18 credit hours required for this certificate can be completed entirely online. The final practicum includes 160 clinical hours to be completed at a facility that can be chosen with the help of a faculty member. Students will also be required to use Typhon tracking software which must be purchased at the start of the practicum ($100).
Online learning offers many unique benefits to students, such as the flexibility of working from anywhere at any time. Coursework will be accessible from anywhere and guided by faculty with real-world, often military, experience in healthcare.
Certificate Curriculum Overview
Each course builds upon existing skills and advances nursing knowledge in order to help prepare nurses to become confident and effective leaders who can address the ever-evolving healthcare industry's needs. In addition to the 160-hour clinical practicum, students in the nursing leadership certificate program will also explore:
the legal and ethical dimensions of healthcare

human resources management in the healthcare industry

the business side of healthcare, including regulatory environment, employment law, and marketing healthcare services

the economic principles of health insurance

the skills needed to create safe and efficient healthcare systems
Upon completion of the certificate program, graduates may be equipped with the knowledge to design and maintain safe, efficient, patient-oriented healthcare systems; direct financial, human resources, and administrative activities; demonstrate leadership in areas such as ethics, budgeting, policy development, strategic planning and quality improvement initiatives; identify and understand legal requirements related to healthcare delivery; implement evidence-based practices; analyze business opportunities; assess marketing needs; develop innovative approaches to health services delivery; and foster collaboration with interdisciplinary teams.


Programs Related to Nursing Leadership
American Military University provides master's degrees and graduate certificates in fields related to nursing and professional development. For RNs, MNOs, or civilians looking to grow their knowledge with a master's degree or post-master's study, AMU offers the following related certificate programs and degrees:
For RNs with a bachelor of science in nursing who want to advance their nursing knowledge.
For MSN-prepared nurses who are looking to explore nurse educator roles.
For those who want to advance their knowledge in nurse or healthcare administration roles.
For those who want to be better prepared to address the complex health issues of today in the U.S. and abroad.
Through these programs, master's-prepared nurses may obtain the knowledge often needed to sit for certification exams in fields such as nursing leadership, nursing education, healthcare administration, and more.
FAQ
What are the qualifications to be a nurse leader?
To become a nurse leader, you must possess a combination of educational qualifications and skills that demonstrate your ability to lead a team. Generally, this includes having at least a master's degree in nursing.
Additionally, you must demonstrate strong communication and interpersonal skills, as well as knowledge of research methods, data analysis techniques and other evidence-based practices. A master's or doctoral degree in nursing may give you an advantage when it comes to gaining nurse leadership positions.
What are the 5 nursing certifications?
There are actually more than five nursing certifications. In fact, there are more than a hundred specialized nursing certificates that MSN-prepared nurses can pursue. Specialty fields for advanced practice nurses include pediatrics (CPN), nurse executive (NE-BC & NEA-BC), forensics (AFN-BC), HIV/AIDS (ACRN), anesthesia (CRNA), genetics (AGN-BC), holistic (AHN-BC), oncology (OCN), and more.
Is nursing leadership the same as nursing management?
Being a nurse leader and being a nurse manager are two distinct roles that require different sets of qualifications.

A nurse leader has qualities that drive innovative thinking and foster collaboration with other leaders and stakeholders to improve healthcare outcomes. Qualities such as strong communication, coaching, problem-solving and decision-making skills are important. They should also have clinical knowledge, an understanding of administrative and financial processes, advanced degrees in nursing leadership or management, and experience in the field.
A nurse manager is responsible for managing daily operations of a healthcare unit or department. Their duties include creating budgets, hiring staff, scheduling shifts, monitoring performance, and enforcing policies. To be successful in this role they must possess strong organizational skills with the ability to multitask effectively. Technical expertise in nursing protocols and procedures is also essential along with experience in the healthcare field.
What is nursing certification?
Nursing certification is a process by which the individual qualifies for an advanced nursing specialty and demonstrates professional competency in that specialty. The certification process proves to employers, colleagues, and the public that you have achieved a level of expertise within that specialty and have specialized knowledge. Nursing certifications are provided by various organizations including the American Nurses Credentialing Center (ANCC).
What does CNL stand for?
CNL stands for Clinical Nurse Leader. It is a type of advanced practice nursing role that focuses on providing care to improve patient outcomes, as well as leading other nurses in their work.

Courses Start Monthly
Next Courses Start Dec 4
Register by Dec 1
Admission Requirements
In order to be eligible for this post-master's certificate, the following documentation is required and must be provided prior to course registration:
Official transcripts showing a conferred Master of Science in Nursing degree from an accredited program or a BSN degree in nursing and master's degree in a closely related field
Current and active unencumbered registered nurse (RN) license in state where practicums will be conducted
Minimum cumulative GPA of 3.0 for the Master of Science degree
Current resume/CV
Signed statement of understanding (SOU)
This program is currently not open to residents of Washington state.
Materials Cost
Most courses in this program use Open Educational Resources (OER). These teaching, learning, and research materials are made available to you at no cost, meaning there are minimal book costs associated with earning this certificate. There will be a one-time $100 fee for the Typhon student practicum tracking software. This fee will be paid directly to the Typhon group. Technology fee: $85 per master's-level course.
Need Help?
Selecting the right program to meet your educational goals is a key step in ensuring a successful outcome. If you are unsure of which program to choose, or need more information, please contact an AMU admissions coach at 877-755-2787 or [email protected].
Quality Education Should Be Affordable
So you can focus on the opportunities ahead, without the financial burden of more expensive schools who are not as invested in your success. Learn more about paying for school.
Consumer Information
Disclosures
Maryland Residents learn more about costs, completion rates, median debt, and more.
1The University reserves the right to accept or deny credits according to policies outlined on our University website. Please see the University's transfer credit policy webpage for complete information.
2Alumni Graduated with No APUS-incurred Student Loan Debt As of December 31, 2021
Includes alumni who graduated with an associate, bachelor's, or master's degree from APUS. Student loan debt is defined as student loans and private education loans used for tuition, fees, living expenses, and book costs associated with courses taken at APUS. Many APUS students receive military tuition assistance and veterans education benefits, which are not student loan debt.
*Cost Per Credit Hour
AMU's Preferred Military Rate is $250 per credit hour for all undergraduate and master's-level courses. This rate is available to all U.S. active-duty servicemembers, National Guard members, Reservists, and military families, including parents, spouses, legal partners, siblings, and dependents.
See all military student benefits.
Cost of Attendance

Learn more about AMU's cost components and full cost of attendance.