Why Should You Consider an Information Technology Degree?
In today's digital age, technology is a constant part of our personal and professional lives. At home, we surf the internet, create posts for social media sites, use mobile apps on our smartphones, and control our homes with smart assistant devices that utilize artificial intelligence (AI) technology.
At work, we rely on multiple computer programs, computer network systems, servers, and online platforms to accomplish work tasks. Often, we access remote cloud storage sites to record important data or to obtain files too large to easily send through email.
All of this reliance on technology, however, comes from the extensive work of information technology professionals who have a deep knowledge of programming, information systems, operating systems, data analytics, and network security. With the ever-increasing use of mobile apps, the Internet of Things, multi-factor authentication, virtual private networks (VPNs), and cloud computing, information technology students also need to be familiar with various programming languages to handle the everyday needs of today's enterprise organizations and government agencies.
Right now, the security of our algorithms is also important. Everything is using machine learning these days and that involves every single aspect of our lives, including our banking, medical records, personal data, and student data, so we need to make sure all these special segments are secure.
Seeking an information technology degree online at our University enables students to acquire foundational knowledge and technical skills. Information technology professionals are often found in nearly every industry sector, such as:
Local, state, and federal governments
Schools, colleges, and universities
Businesses ranging from small, local businesses to international corporations
Financial institutions, including credit unions, banks, and investment companies
Hospitals, urgent care centers, and other medical facilities
Local, state, and federal law enforcement
Delivery service companies
Telecommunications businesses
Retail stores
Manufacturing companies
Mining and fuel production businesses
Transportation companies
Today's information technology students can choose to specialize in different areas, depending upon their skill level and professional interests. Some information technology students may seek to specialize in information security, protecting computer networks and databases from internal threats or external hackers. This type of work requires a knowledge of system architecture, system administration, local area networks, wide area networks, database management, database systems, database administration, and server administration.
Some information technology graduates may prefer a more creative route to have the chance to gain knowledge of digital communications and work with emerging technologies. Often, these students with an interest in computer programming may build cutting-edge software for use on desktop computers, laptops, and tablets.
Others might opt to expand their skills as developers. They may create mobile apps for smartphones, online multiplayer games, chatbots for human-computer interaction online, and ecommerce sites for retail businesses.
In future years, the metaverse will continue to evolve as people find innovative ways to utilize its possibilities. Consequently, programming languages, virtual reality (VR), and augmented reality (AR) will be used to create immersive metaverse environments. These environments could include virtual stores, gaming worlds, classrooms, and even business meetings or conferences.
To handle the technological demands of the metaverse, today's computer programmers will need to acquire a sophisticated knowledge of coding languages, computer architecture, and software development principles.
Top Degree Programs 
All Related Programs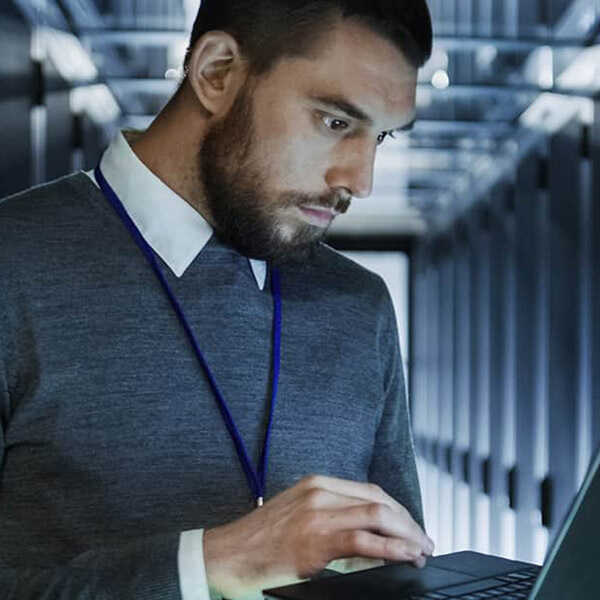 What Are the Benefits of Seeking an Information Technology Degree or Other Types of Degrees Online?
By pursuing a degree online at American Public University, information technology students and other adult learners can study at their own pace at whatever time fits their busy schedules. Many of our students typically lead busy lives, balancing multiple responsibilities such as classwork, job tasks and family responsibilities.
In addition, extra help is available when needed. Instructors and University staff members can be reached via email, and there are also various support services available to aid students in the development of their writing and research skills.
What Skills Can You Acquire with Information Technology Degrees?
Studying information technology enables our University's online students to understand the fundamental concepts of computer security, systems, and networks. They can also improve their familiarity with computer programming languages such as Java®, JavaScript®, Python®, and .NET in their online courses. Through an online degree program in information technology, students can also learn data analysis, data science, project management, object-oriented programming, system administration, information security, and cloud computing.
But in addition to acquiring an online information technology degree, it will be necessary for students to develop advanced ethics and soft skills. For instance, today's information technology degree-seeking students will need to make ethical judgments from time to time. The classroom environment also provides an opportunity to acquire soft skills such as technical communication, organization, resourcefulness, critical thinking, and project management.
Often, IT professionals must explain complicated technical information to their customers or upper-level executives, so that their intended audience is better able to easily understand computer technology information and take the appropriate action. Through classroom instruction during courses in information technology or computer science, students pursuing such degrees have the chance to acquire and hone these soft skills.
The Need for Upskilling
Hackers, whether they are acting for their own gain or are paid by governments to seek out classified information, present a constant threat to organizations that need to protect the security of proprietary and customer information. Many organizations – such as financial institutions, healthcare providers, credit card companies, and retail businesses – are frequently the target of hackers seeking to steal names, addresses, Social Security numbers, and credit card numbers from computer systems.
Cybersecurity professionals must be prepared to work in a fast-paced field that is responsible for protecting many different types of infrastructures and organizations. By updating the curriculum of our cybersecurity programs to meet the present and future challenges of this field, we strive to give our students the knowledge they'll need.
Today's IT professionals specializing in information security must be prepared to guard against a host of menacing cyberthreats that can occur anywhere, at any time. These threats include ransomware attacks, distributed denial-of-service (DDoS) attacks, and phishing attempts.
Also, cyberthreats, especially those originating from the dark web, are constantly evolving as hackers learn new ways to bypass traditional security safeguards. Consequently, cybersecurity professionals must update their skills regularly in order to identify internal or external security risks and better protect their organization's computer systems from breaches.
These breaches in computer networks are especially devastating for organizations. Data stolen or destroyed as the result of a breach can lead to negative consequences, such as adverse publicity, a loss of public trust, permanent reputational damage, and a loss of customers.
Cybercriminals are an equally potent threat for most organizations and government agencies. Crimes such as identity theft, software piracy, intellectual property infringement, online harassment, and cyberstalking require information technology professionals capable of identifying and tracking the people who commit cybercrimes. Information technology professionals must also have the digital forensics knowledge to analyze digital devices and data to bring cybercriminals to justice.
Furthermore, today's businesses often rely on gathering insights from big data to make data-driven decisions. For instance, web analytics tools such as Google Analytics and Domo are used to gather data about customer behavior on websites or to analyze customer buying patterns on retail sites.
To aid information technology students in updating their skills, the University offers different certificates to help students who want to improve their technical knowledge and computing technology skills. The University offers these certificate programs to suit the various needs of adult learners: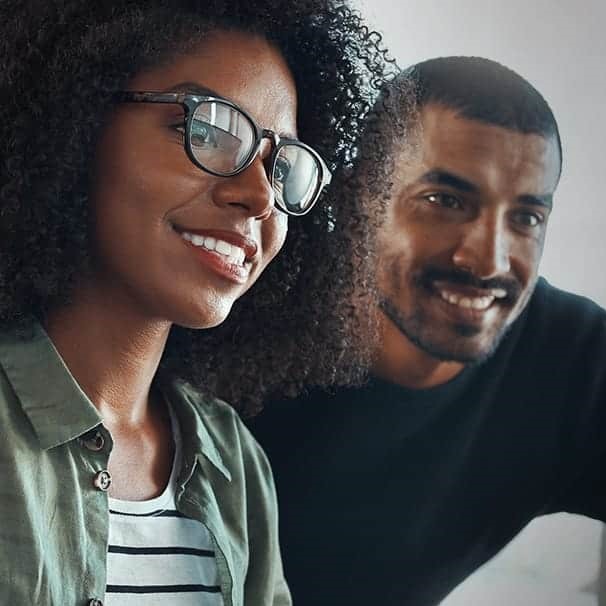 Possible Opportunities in Information Technology
There are multiple possibilities in the information technology field, including:
Computer support specialists
Information security analysts
Computer systems analysts
Computer network architects
Database administrators
Database developers
Database analysts
Software developer
Information analysts
Information technology managers
Software engineers
Web developers
Web publishers
IT project managers
Data scientists
Systems analysts
According to recent labor statistics from the Bureau of Labor Statistics (BLS), overall employment in the computer and information technology fields is projected to grow 15% from 2021 to 2031. The BLS also notes that many jobs in the computer and IT fields typically require at least an information technology degree, such as a bachelor's degree or a master's degree.
Information Technology Career Resources
Frequently Asked Questions About Information Technology
Are Information Technology Certifications Offered at American Public University?
Information technology professionals often need to have specialized certifications in order to seek employment with a particular organization. Some of these IT certifications include:
Amazon Web Services (AWS®)
Certified Internet Webmaster (CIW®)
Cisco Certified Network Associate (CCNA®)
CompTIA A+®
CompTIA Network+®
CompTIA Security+®
Microsoft Office® Specialist (MOS)
For students pursuing these information technology certifications, our online bachelor of science in computer technology may be useful in gaining knowledge often needed to prepare for various certification exams.
Note: Completion of our bachelor's program does not award any professional certifications, but it may be helpful in preparing for such certifications.
What Is the Difference Between Computer Science and Information Technology Degrees?
There is a distinct difference between choosing to seek a computer science degree or an information technology degree. For instance, the University's online bachelor of arts in computer science focuses on digital humanities and interactive media and has two concentrations: artificial intelligence or communications.
By contrast, the online bachelor of science in computer science introduces students to computer programming, machine architecture, algorithms, data structure, databases systems, and program engineering. This degree program has been created to meet the high standards of accrediting organizations and federal agencies.
Our online bachelor of science in information technology, however, focuses more on the development of programming, problem-solving, multi-tier architecture, and program management skills. This bachelor's-level IT degree offers four concentrations – programming, general, multi-tier architecture approach, and project management – so that students interested in the IT field have the option of choosing the degree program with the type of concentration that best meets their professional interests.
Similarly, the online bachelor of science in information technology management provides students with the opportunity to learn computing fundamentals. It also enables students to become familiar with the work associated with business administration work, such as the various phases of project management and the development of business plans.
Are Internships Available?
Through the University's Career Services department, our Career Coaches can serve as guides for information technology or computer science students who are interested in gaining real-world experience through internships.
For more information on these internships and other experiential learning opportunities, contact a Career Coach.
Are There Technology-Based Student Organizations at the University?
APU offers several student organizations for anyone interested in a technology field, including:
These student organizations enable interested students, staff, faculty members, and alumni to share knowledge and participate in online networking events. Through membership in these student organizations, members can develop a network of professional contacts at these events and learn about the University's virtual career fairs, which provide an opportunity to chat directly with company recruiters.
In addition, participation in student organizations enables members to develop their communication, leadership, and project management skills. For instance, members may serve as officers and service event organizers.