Save @ AMU
$0
Transfer Credit Evaluation
About This Master's in Nursing Program
The online master's in nursing at American Military University (AMU) is for registered nurses who have earned a bachelor's degree in nursing and have a current, active, and unencumbered license. AMU is part of American Public University System, and this master's in nursing degree program at American Public University System is accredited by the Commission on Collegiate Nursing Education (CCNE).
The mission of the program is to provide quality, affordable, and accessible higher education to professional registered nurses by fostering lifelong learning through a spirit of inquiry in order to prepare students for service and leadership roles in a diverse and global society.
AMU's MSN degree provides the opportunity to advance your nursing practice with coursework in:
Population-based healthcare
Health policy
Research- and evidence-based practice
Informatics and technology
Grant writing
AMU's master of science in nursing program offers three concentrations—Nurse Educator, Nurse Leader, and Community and Public Health Nursing—and includes a practicum in your community.
NOTE: This program has specific admission requirements. This program is currently not open for admission to residents of Washington state,
What You Will Do
Apply ethical principles to advanced professional nursing practice
Demonstrate leadership skills that support safe nursing practices and patient-centered care
Advocate for healthcare policy improvement
Apply your knowledge and evidence-based practice to deliver high-quality, safe care to diverse populations in a variety of settings
Apply data management principles to provide cost-effective care and improve health outcomes
Degree at a Glance
Accredited

Nursing Courses Start Every Other Month
Online
Accreditation for Our Master's of Science in Nursing
American Military University is part of American Public University System. The master's degree program in nursing at American Public University System is accredited by the Commission on Collegiate Nursing Education (www.ccneaccreditation.org). CCNE is an autonomous accrediting body whose mission is to promote excellence in nursing education by supporting the development and enhancement of high-quality educational programs that strive to improve public health.
Through rigorous evaluation, they ensure that baccalaureate, graduate, and residency/fellowship degree nursing programs meet national standards for quality care. Choosing a nursing program with accreditation ensures that curriculum meets common standards of quality and enhances the quality of care in the nursing profession.
Frequently Asked Questions About Accreditation
Does it matter which accreditation my master's degree in nursing program has?
Accreditation for nursing programs is available through the Commission on Collegiate Nursing Education (CCNE) and other organizations. No accrediting body is necessarily better than any other. The important thing is that your program is accredited, not who administers the accreditation.
Why is accreditation important in an MSN program?
Accredited programs meet the established standards that ensure the quality, integrity, and effectiveness of an MSN program. Attending an accredited MSN program ensures that a particular MSN program is up-to-date and effective and graduates may be qualified to seek certification and licensure related to the MSN degree they obtain after graduation.
MSN Program Concentrations
Registered nurses who enroll in our Master of Science in Nursing will need to first choose a concentration. AMU offers three tracks for aspiring MSN degree nurses–nurse educator, nurse leader, and community and public health nursing.
The American Nurses Credentialing Center (AACN) is expecting record retirement numbers over the next decade, with as many as one third of nursing faculty members leaving the profession by 2025. Fewer faculty means fewer available programs for nursing students who will then need to be turned away, further worsening the nursing shortage. As an MSN with a concentration in nurse education, you can fill the gap for this vital role.
Similarly, burnout and retirement have contributed to a shortage in other, more administrative positions, such as Clinical Nurse Leaders (CNL) and Health Policy Experts (HPE). These roles, which are emerging positions of importance in healthcare settings, require a certain level of clinical competence and a more specialized approach to patient care.
Each concentration presents its own unique set of roles and responsibilities. For RNs and military nurses seeking their next step, a master's degree in nursing can open doors toward building specialized knowledge and experience.
What is an MSN in Nursing: Education, Leadership, or Community and Public Health?
An MSN in nursing education, nursing leadership, or community and public health is a master's degree that helps to provide nurses with advanced knowledge and skills so they can specialize in instruction and management. This MSN program focuses on evidence-based practice, administration, research, curriculum design and multicultural understanding while building leadership skills. It can prepare clinicians to influence healthcare policy and direction, develop interdisciplinary analytic and decision-making approaches, as well as educate other professionals.

As the healthcare landscape continues to shift rapidly, this degree will offer support to practitioners who want to take an active role when it comes to the development of future generations of healthcare providers.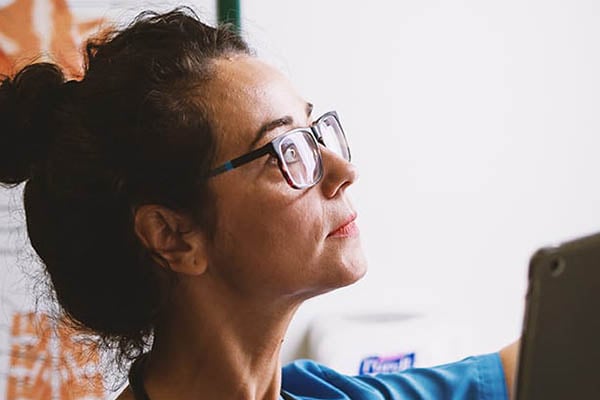 Why Get an MSN Degree?
The demand for nurses with a Master of Science in Nursing (MSN) degree is fueled by changing regulations and industry challenges that have created a need for nurse educators, certified nurse midwives, family nurse practitioners, nurse anesthetists, clinical nurse specialists, and other roles to help meet the growing challenges presented by healthcare in the 21st century.

Healthcare providers across the country recognize the need to acquire or support their current workforce with obtaining an MSN degree. Data from the American Association of Colleges of Nursing shows that 90% of nurse educators currently hold a master's in nursing. It is largely projected that this trend in nursing will continue as more and more organizations recognize the need for these advanced degree-holders.
A Fortune Education article notes that MSN-prepared nurses face a number of variables driving their earnings, such as where they live and work and their specialization.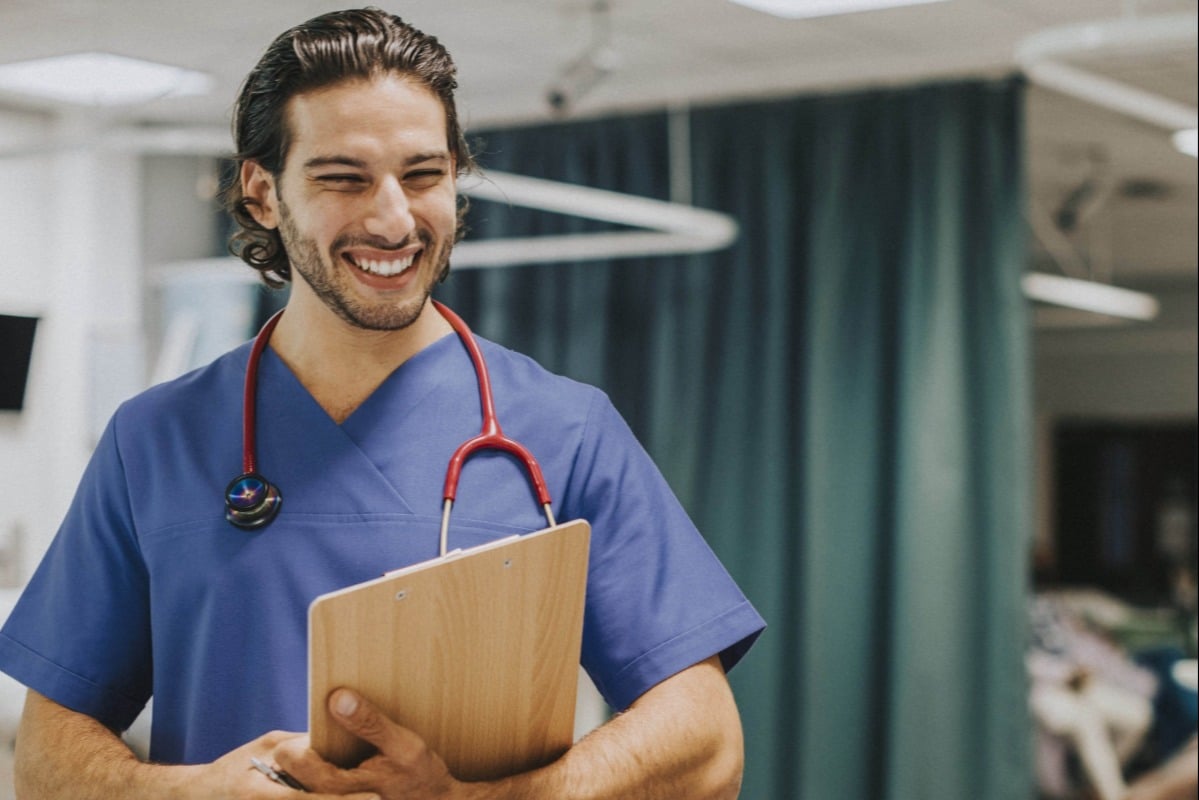 Can I Earn a Master of Science in Nursing Online?
Earning a Master of Science in Nursing degree online is becoming an increasingly popular choice for registered nurses looking to advance their knowledge. The flexibility of online nursing degree programs can make a significant difference, allowing busy caregivers who may have families to look after or hard-working RNs with limited free hours to pursue their dream of higher education and a progressive career path.

Taking courses from anywhere on your own time requires discipline, but for those seeking flexibility and control in their schedule, nursing education online can be a suitable option. With many academic institutions now offering part-time, accelerated, and even fully online MSN degrees, there are lots of opportunities available for those dedicated to achieving their goals. Except for a practicum at the conclusion of your master's in nursing, AMU's program is fully online.
Online Nursing Degree Frequently Asked Questions
What is the biggest advantage of earning an MSN degree online?
One of the biggest advantages to earning an MSN degree online is convenience. Online nursing degree programs allow students to take courses from anywhere on their own time, which is perfect for busy nurses who have families to look after or limited free hours. Additionally, online programs often offer a more flexible curriculum than traditional brick-and-mortar schools, making it easier for students to balance work, family, and school responsibilities.

AMU's program features weekly class schedules with no set login times, which can be especially beneficial to those with irregular schedules.
Is the training and education the same in an online nursing program as an in-person program?
When selecting an online MSN program, it's important to choose one that's accredited. Accreditation ensures that the training and education you receive through the program, regardless of its delivery modality, meets the standards employers expect from nurses holding an advanced degree.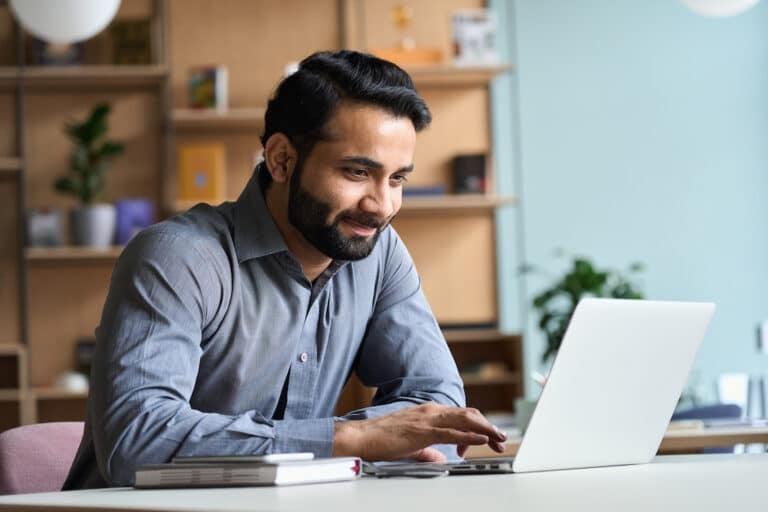 Paths to Earning an MSN Degree
There are several paths to obtaining a Master of Science in Nursing (MSN) degree. Some programs allow students to enter with a bachelor's degree in a non-nursing field and may only require prerequisite courses from the school previously attended.

There is also the direct-entry MSN. This is usually a choice for someone who holds a bachelor's degree in a non-nursing field and has no experience as a nurse. You would typically complete entry-level coursework to begin such a program.

For those nursing applicants who don't hold either a BSN or a bachelor's degree in any field, the Associate Degree in Nursing (ADN) to MSN bridge program is an option. These bridge RN-MSN pathways provide students an accelerated route typically built on prior experience gained as a Registered Nurse.

For RNs (Registered Nurses) with work experience but no BSN degree, the RN to MSN program is an option as it provides a direct route that allows students to obtain both a BSN and an MSN degree during the course of their studies. Some of these programs accept applicants with an Associate Degree in Nursing (ADN).

AMU offers an RN to MSN program, designed for registered nurses who wish to pursue both the bachelor of science in nursing and an MSN through a single program. AMU is distinctive in its approach to this program, awarding the BSN upon completion of 120 credit hours in the program. So, should you need to leave the program before completing the MSN, you have the earned BSN as a credential demonstrating your advanced knowledge in the field.

AMU's RN to MSN is considered an accelerated program because you are able to substitute three MSN courses for three BSN courses so you can accelerate your completion time.

For military veterans and others looking for options, earning an MSN degree is made possible by military- and veteran-specific programs like BSN to MSN, RN to MSN, regular bachelor's to MSN, Accelerated MSN and other military-focused education opportunities.

BSN to MSN usually takes one to two years to complete. It is the most common way of obtaining an MSN degree and is mainly taken by BSN graduates without work experience.

Lastly, Accelerated MSN programs provide a quick track for those looking for both their BSN and MSN degrees in one to three years; candidates applying for this program need to have a bachelor's in any discipline along with a competitive GPA and submit an essay explaining their motivations for pursuing the nursing field.
Wondering About All the Degree Acronyms and Types of Programs?
An online MSN program is designed for students who wish to complete their degree entirely online. These programs typically offer asynchronous coursework, which means that students can log in and complete coursework on their own schedule.

AMU's program includes a practicum, which is a course completed on-site at a location in your community. The practicum allows you to apply your learning to your area of interest. All other coursework in AMU's master's in nursing is fully online.


An RN-to-MSN program is designed for registered nurses who wish to earn both a Bachelor of Science in Nursing and a Master of Science in Nursing (MSN). These programs typically allow nurses to choose a specialty track, such as family nurse practitioner or nurse midwifery.

AMU has an RN to MSN program for those who have not yet earned a BSN. The program offers three tracks of specialization: nursing education, nursing leadership, and community and public health nursing.
A BSN-MSN program is designed for students who have already earned a Bachelor of Science in Nursing (BSN) degree. These programs typically allow students to choose a specialty track, such as family nurse practitioner or nurse midwifery.
A direct-entry MSN program is designed for students who have a non-nursing bachelor's degree. These programs typically require students to complete prerequisite coursework in nursing before beginning the MSN program.
An accelerated MSN program is designed for students who wish to earn their degree in a shorter amount of time than traditional programs. These programs are typically more intense and may require students to take courses during the summer or online.
A traditional MSN program is designed for students who wish to complete their degree at a steady pace. These programs typically take two years to complete and may offer part-time or full-time options.


A hybrid MSN program is designed for students who wish to complete some of their coursework online and some in person. These programs typically offer a mix of synchronous and asynchronous coursework, with synchronous courses completed live online with other students and asynchronous courses completed on the student's own time.
MSN in Nursing: Education, Leadership, and Community & Public Health Nursing Curriculum
With coursework varying by specialty, nursing master's programs are designed to prepare nurses for roles in administration, teaching, research, leadership, and direct patient care. As such, the curriculum includes advanced courses in anatomy, physiology, and pharmacology, leadership and health policy, as well as research-focused classes to introduce you to quality improvement proposals and analyzing healthcare literature to design appropriate project plans.

In addition to the 18 semester hours associated with the chosen concentration, MSN program students will complete 15 credit hours of core coursework and an evidence-based capstone project that are designed to help prepare them for a variety of advanced areas of need, such as:
collegiate nursing education
clinical nursing education
nursing leadership
healthcare administration
community and public health nursing
At the end of the program, nurses should possess the necessary knowledge and skills required to provide optimal care for good patient outcomes. All of this is supported by organizations such as the AACN (American Association of Colleges of Nursing), that outline roles after graduating with an MSN in nursing.
How to Pay for This MSN Degree
If you are seeking a scholarship, organizations such as AACN offer an updated list of scholarships that nurses can apply for to be able to continue their education.

You may also be eligible for loans and grants. Completing the Free Application for Federal Student Aid (FAFSA®1) is the first step to determining if you can get access to any federal student loans or state financial aid.

American Military University's Preferred Military Rateis $250 per credit hour for all undergraduate and master's-level courses. The rate is available to all U.S. active-duty servicemembers, National Guard members, and Reservists. Military families, including parents, spouses, legal partners, siblings, and dependents, are also eligible to receive the Preferred Military Rate.

Request information to learn more about AMU's military nursing student benefits and the Freedom Grant to see how these programs can help minimize the cost of earning a Master's of Science in Nursing.
1 FAFSA® is a registered trademark of the U.S. Department of Education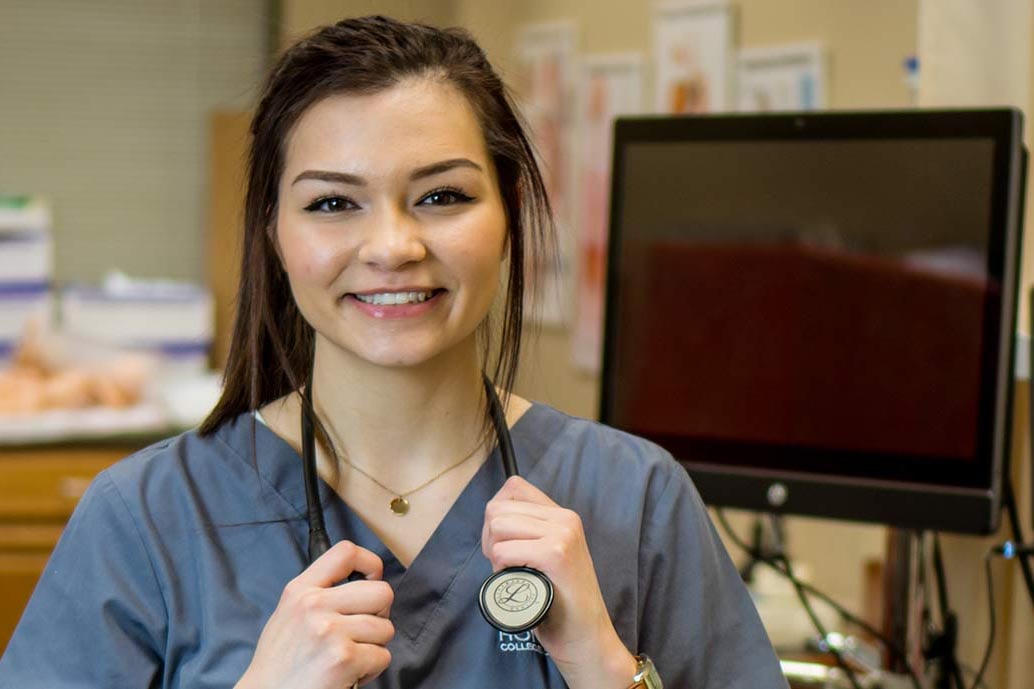 Transfer Credit Opportunities
Whether through military service, real-world experience, prior college coursework, or on-the-job training, your learning is worth something. At AMU, you may be able to earn transfer credits for these skills. Please visit out transfer credit policy's webpage for complete details.
Credits that have been earned at accredited institutions of higher learning with regional and/or national accreditation may be eligible. For graduate degrees, this credit must:
Have been earned within the last 10 years.
Have a final grade of B or higher or a Pass/Satisfactory grade equivalent to a final grade of B or higher indicated by the issuing university.
Have not been used to complete internship or practicum coursework or to complete an undergraduate degree.
We also accept many forms of professional military education, non-academic experience, and training. This experience will be listed on your Joint Services Transcript (JST), Community College of the Air Force (CCAF), or Air University (AU) transcript.
The amount of credits that can be transferred depends upon several factors:
The program you've chosen
Unit of measure from previous learning institution (semester hours versus quarter hours)
Course level (100, 200, 300, or 400)
At AMU at the master's level, we award up to 15 credits toward transfer. We encourage incoming students to apply for transfer credit evaluation to ensure you're getting the most out of your prior knowledge.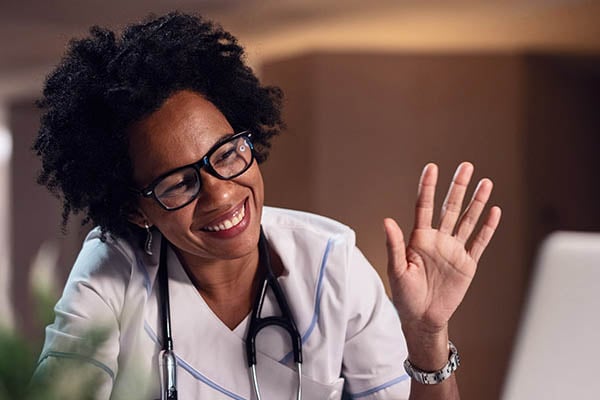 Transfer Credit Frequently Asked Questions
Is there a limit to how many credits can be transferred?
Every accredited institution of higher learning has a requirement called "residency" or Residential Limitations, which governs how many credits can be transferred toward a degree at their "home" university.

In addition, there are limits on "non-traditional" transfer credits such as those earned based on assessment, competency testing, experience, and/or determination of knowledge. Like the Residential Limitations, our non-traditional transfer credit limits for master's degree vary by program. For our master's in nursing, AMU will accept up to 15 credits toward transfer.
How can I find out how many credit hours might transfer to this MSN program?
You can request a preliminary transfer credit review by contacting an AMU admission representative. The transfer credit evaluation begins once all documents are received by the transfer credit department and may take two to three days to complete.
Frequently Asked Questions
What does MSN do in nursing?
MSN stands for Master of Science in Nursing. It is a graduate level program that prepares nurses for advanced roles in nursing, such as nurse practitioner, nurse educator, or nurse administration. The program typically focuses on developing advanced skills in evidence-based practice, clinical decision-making, health policy, and leadership.
What kind of nurse is an MSN?
A registered nurse who obtains an MSN degree will possess the skills to work in healthcare education and administration. The MSN in Nursing Education track helps to provide the necessary training to teach in a college or clinical setting as a nurse educator. Those who choose to specialize in Nursing Leadership learn strong managerial skills, how to understand healthcare policies, and develop the business acumen needed to oversee hospital resources and operations.
What is difference between MSN and NP?
An MSN degree is often sought by healthcare professionals who are considering administrative responsibilities. For example, a master's in nursing is designed to help prepare for responsibilities that may include:
Nurse educator
Clinical nurse leader (CLN)
Health policy expert (HPE)
Nurse administrator
A nurse practitioner (NP) often provides hands-on clinical care. A nurse practitioner is a role that involves providing direct patient care and requires an earned MSN degree. Earning a designation as an NP gives these healthcare professionals greater autonomy than a typical registered nurse (RN) by allowing NPs to make healthcare decisions for patients including making diagnoses and ordering tests. NPs can pursue specializations like pediatrics, women's health, and more. Graduates of MSN programs with a Nurse Practitioner specialization are required to pass additional licensure examinations in order to practice in their state.
What kind of responsibilities can you prepare for with an MSN degree?
An MSN degree is designed to help prepare individuals for a wide range of responsibilities. Clinical nurse leaders (CNLs) often coordinate and manage quality care for patients in healthcare settings. With the help of CNLs, hospitals and other medical facilities can improve their overall workflow. They may also serve as a Health Policy Expert (HPE), working collaboratively with policy makers at the federal level to improve the effectiveness of healthcare improvements. MSN grads who become Nurse Practitioners (NP) can work independently to diagnose and treat health issues, while the Certified Nurse Midwife (CNM) provides services related to labor and delivery. Those who pursue a role such as a Certified Registered Nurse Anesthetist (CRNA) or a Clinical Nurse Specialist (CNS) will often specialize in a variety of areas such as pediatrics, geriatrics, reproductive health and more.
What is the best MSN degree to get?
Choosing the best type of MSN depends on personal and professional goals. There are many options that can prepare an individual to be an advanced practice registered nurse (APRN), such as a master's of science in nursing (MSN) with a specialization in nurse practitioner or midwifery. Concentrations like these provide unique opportunities to specialize within the field and develop an advanced area of expertise. Ultimately the best way to decide which type of MSN is right for you is to assess your individual objectives and align them with your desired clinical specialties.
Courses Start Monthly
Next Courses Start Nov 6
Register by Nov 3
Admission Requirements
This program is currently not open for admission to residents of Washington state.
All AMU master's degree and graduate certificate programs require you to have earned a minimum of a bachelor's degree from an institution whose accreditation is recognized by the Council for Higher Education Accreditation (CHEA).
In addition, the following is required for admission into this program. All documentation must be provided prior to course registration:
Official transcripts showing a conferred Bachelor of Science in Nursing degree from a program accredited by: Commission on Collegiate Nursing Education (CCNE), Accreditation Commission for Education in Nursing (ACEN®), or Commission for Nursing Education Accreditation (CNEA®)
Current and active unencumbered registered nurse (RN) in state where practicums will be conducted
Minimum cumulative Grade Point Average (GPA) 3.0 on a 4.0 scale for the baccalaureate nursing degree
Successful completion of an undergraduate level statistics course with a "C" or higher
Current resume/CV
Signed statement of understanding (SOU)
500-600 word statement of purpose and goals for graduate education is required for admission. Writing style should be scholarly and coherent with no grammatical errors. Your statement should include a description of relevant work experience, and clearly articulated reasons for applying to the master's program. Long-term goals or professional career aspirations should be included.
Please read all graduate admission requirements before applying to this program and be prepared to submit the required documentation including a legible copy of your valid government-issued photo ID (civilian students) or government-issued JST or CCAF transcript (military students).
An AMU admissions coach will contact you via email or phone to assist you with the enrollment process, review your documentation, and notify you when you have been admitted into the program and may register for courses.
Note: You must complete this program within 5 years of starting your first nursing (NURS) course.
ACEN® is a registered trademark of the Accreditation Commission for Education in Nursing, Inc.
CNEA® is a registered trademark of the National League for Nursing, Inc.
Program Goals
The goals of the MSN program are to prepare students to:
Assume service and leadership roles and effectively employ leadership skills to affect practice changes across systems
Foster a culture of personal lifelong learning and professional development to align the nursing profession with the future of health and healthcare systems
Cultivate and lead collaborative inter-professional healthcare teams
Provide a seamless transition for the BSN prepared Registered Nurse to earn an MSN and provide a foundation for doctoral studies in nursing
Encourage licensed nurses to attain and apply specialized knowledge at the graduate level in the Nurse Educator or Nurse Leader concentration
Materials Cost
Most courses in this program use Open Educational Resources (OER). These teaching, learning, and research materials are made available to you at no cost, meaning there are minimal book costs associated with earning this degree.
There is a one-time fee for Typhon student practicum tracking software. This fee will be paid directly to the Typhon group. Technology fee: $85 per course
Need Help?
Selecting the right program to meet your educational goals is a key step in ensuring a successful outcome. If you are unsure of which program to choose, or need more information, please contact an AMU admissions coach at 877-755-2787 or [email protected].
Quality Education Should Be Affordable
So you can focus on the opportunities ahead, without the financial burden of more expensive schools who are not as invested in your success. Learn more about paying for school.
Consumer Information
Disclosures
Maryland Residents learn more about costs, completion rates, median debt, and more.
1The University reserves the right to accept or deny credits according to policies outlined on our University website. Please see the University's transfer credit policy webpage for complete information.
2Alumni Graduated with No APUS-incurred Student Loan Debt As of December 31, 2021
Includes alumni who graduated with an associate, bachelor's, or master's degree from APUS. Student loan debt is defined as student loans and private education loans used for tuition, fees, living expenses, and book costs associated with courses taken at APUS. Many APUS students receive military tuition assistance and veterans education benefits, which are not student loan debt.
*Cost Per Credit Hour
AMU's Preferred Military Rate is $250 per credit hour for all undergraduate and master's-level courses. This rate is available to all U.S. active-duty servicemembers, National Guard members, Reservists, and military families, including parents, spouses, legal partners, siblings, and dependents.
See all military student benefits.
Cost of Attendance

Learn more about AMU's cost components and full cost of attendance.