Our faculty awards recognize outstanding experienced and new faculty at the graduate and undergraduate levels who demonstrate teaching excellence, as well as leadership and scholarship in their discipline.
Provides scholarly contributions
Articulates a research philosophy and agenda
Demonstrates a commitment to research and contributing to the knowledge pool in their field
Applicant must demonstrate how their research supports their teaching
Completed nomination form
A copy of the nominee's current CV, to include scholarly publications
Evidence of:

PDF of the scholarly work (book chapter, paper, conference program, presentation), including the review criteria
Documentation addressing the following three areas in regard to your scholarly contribution: your research philosophy and agenda, how your current activities are significant to the field, how your research supports your teaching at APUS. You may choose to submit a narrative of no more than 250 words or a video of no longer than two minutes for each area. You may also choose to submit a combined submission of no more than 750 words or six minutes in length.

Statement of support from the nominee's Department Chair, Associate Dean, or Dean
Nominations may be made by faculty, staff, students, alumni, and those familiar with the nominee's work

Nominees will be notified and asked to provide documentation on research philosophy, current activities, and how their research supports their teaching at APUS
Top candidates are presented to the Academic Awards Committee for review
The University Provost grants final approval
The award may, but will not necessarily, be awarded annually to one faculty member
Open to part-time and full-time faculty members
Award recipients will be honored during Commencement weekend, and should we have an in-person celebration, one-night accommodations and individual travel expenses to attend Commencement will be paid for by the University
Award recipients receive a crystal trophy
Award recipients are not required to travel to Commencement to accept the award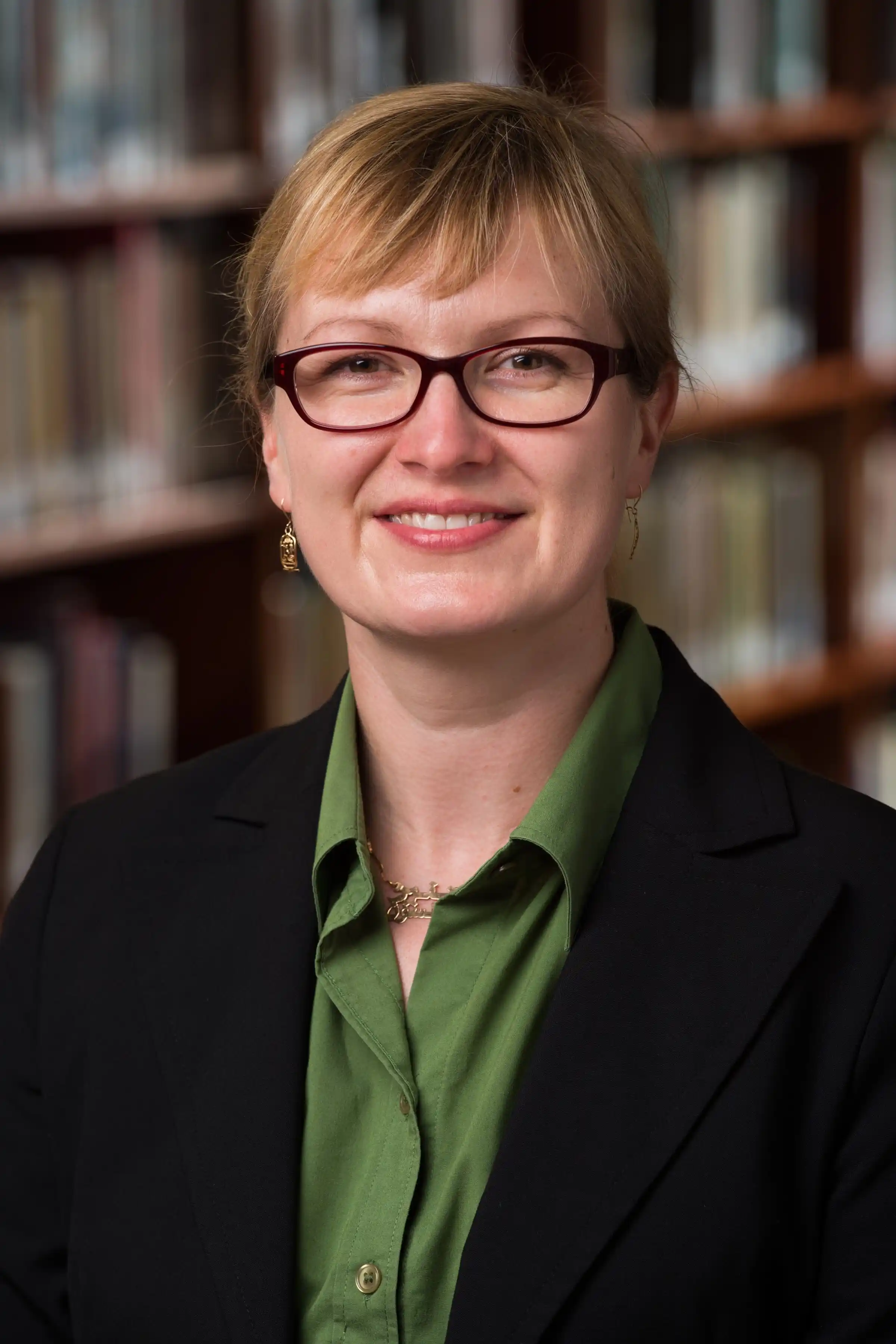 Dr. Elise Rainer
School of Security and Global Studies
Dr. Elise Rainer is a founding faculty member of the University's doctoral programs and exemplifies outstanding research and scholarship in her field. While teaching full-time at the University, Dr. Rainer has published extensively and contributed widely to scholarship regarding global security and international relations.
From her career experience with the United Nations, the State Department and other international institutions, Dr. Rainer mentors many of our University's students – at all degree levels – in building their careers in foreign affairs. Through her international field research, numerous peer-reviewed articles, recent book publication, talks, conference presentations, university podcasts, and foreign policy-related publications, she has demonstrated outstanding research and scholarship.
Dr. Rainer's scholarship is especially exemplified through her new book, "From Pariah to Priority: How LGBTI Rights Became a Pillar of American and Swedish Foreign Policy," which was published by the State University of New York's University Press in November 2021. While contributing broadly to the field of foreign affairs, Dr. Rainer pursues a robust research agenda regarding modern foreign policy that is timely and relevant to foreign policy leaders.
In the past year, she served as the lead drafter on a report called "A Guide to Inclusion in Development and Foreign Policy," used by diplomats and international development officers in the European Union. The German Ministry of Foreign Affairs recently requested follow-up research from this report for their G7 presidency event.
Dr. Rainer currently utilizes her scholarly abilities to formulate relevant foreign policy recommendations and conducts research for multiple United Nations agencies. She produces a wide range of research and scholarly works applicable to a broad audience of students, foreign policy practitioners, academics, intelligence professionals, and the diplomatic community.
The deadline for the 2024 award nominations is January 26, 2024. For additional information or questions, contact the University Awards Committee.