Ms. Priscilla Coulter
Librarian Instructor, Arts, Humanities and Education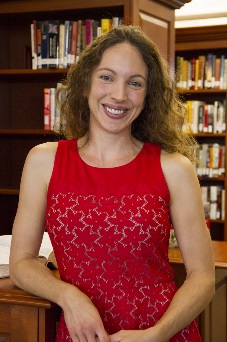 Education
M.S. in Library Science

University of North Texas
M.S. in Biology

Stephen F. Austin State University
B.S. in Biology - Wildlife Science

Stephen F. Austin State University
Positions Held
2006 - Present
DIXIE STATE COLLEGE OF UTAH
Adjunct instructor
2006 - Present
STEPHEN F. AUSTIN STATE UNIVERSITY
Digital Projects Librarian
Intellectual Contributions
Course grade as an indicator of the effectiveness of one-shot information literacy instruction
Priscilla Coulter,S Clarke,C Scamman
2007
Public Services Quarterly
Evolution of parental care and cooperative breeding.
D. Burt,Priscilla Coulter,D. Ligon
2007
Science Publishers
Blogging it into them: weblogs in information literacy instruction
Priscilla Coulter,L Draper
2006
Journal of Library Administration
Presentations
Science Training: Supporting Careers in Wildlife Management
The Wildlife Society's 28th Annual Conference
November 5, 2021
B2|Science Training: Supporting Careers in Environmental Science
NAEP 2021 Conference and Training Symposium
May 17, 2021
At the tipping point: defining "distance" in the academic library—trends, roles, and challenges
DLS Discussion Group Virtual Midwinter Discussion
February 12, 2015
Bringing the Library to Life: Live Librarian Instruction in a First-Year Online Course
Online Learning Consortium International Conference
October 30, 2014
Media Contributions
3 Things You May Not Know About the Online Library (but Should!)
3 Things You May Not Know About the Online Library (but Should!)
2012
Social Media - Blog
Awards & Honors
July 27, 2021
Quality Award
APUS
For those who lead by promoting distinction, excellence, and continuous improvement in serving students, faculty, or staff.
June 16, 2021
2020 University Strategic Initiative – Catalyst – Learning Management System Migration
APUS
During 2020, the earner of this badge made significant contributions to the migration of courses to a new online classroom to improve user experience, promote student-to-student and faculty-to-student interaction, enable a robust mobile classroom, and further differentiate APUS as a leader in online learning.
October 30, 2014
2014 Sloan-C Effective Practice Award
Online Learning Consortium
With Angela Gibson and Susan Sartory: Bringing the Library to Life: Live Librarian Instruction in a First-Year Online Course. http://olc.onlinelearningconsortium.org/effective_practices/bringing-library-life-live-librarian-instruction-first-year-online-course