Dr. Jennifer (Jennifer) Douglas
Dean Associate Professor, Academic Leadership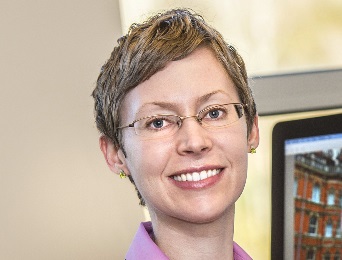 Education
Ph.D. in English

University of Rochester
M.A. in English

University of Rochester
Research Interests
Scholarship of Teaching and Learning, Online Education and Adult Learners, Modern Drama, Gender Studies
Intellectual Contributions
Flying Babies and Pregnant Men: Staging Motherhood in Marina Carr's Low in the Dark
Jennifer C Douglas
October (4th Quarter/Autumn) 2016
Theatre History Studies
Developing an English for Academic Purposes Course for L2 Graduate Students in the Sciences
Jennifer C Douglas
October (4th Quarter/Autumn) 2015
Across the Disciplines
Making a Case in your Literature Review
Jennifer C Douglas
2014
Rowman and Littlefield Education
The Struggle for Transcendence: Iraqi Islamic Women in Heather Raffo's 9 Parts of Desire
Jennifer C Douglas
2014
Praeger
Presentations
Strategies for Improving Graduate Student Retention Through Faculty Mentoring
Sport Marketing Association
October 20, 2021
Launching A Hybrid, Professional Practice Doctoral Program
Innovation and Transformation: Higher Learning Commission Annual Conference
April 8, 2018
Preparing for Conference Presentations
Graduate Studies Webinar Series
August 17, 2017
Online Graduate Culture at American Public University System
Higher Learning Commission
April 17, 2016
Ascending the STEM Education Mountain of Excellence at West Virginia University
Center for the Integration of Research, Teaching, and Learning
April 8, 2015
Writing Strategies for the Capstone Thesis
Writing Strategies for the Capstone Thesis
June 21, 2001
Media Contributions
Why Applied Doctorates are Valuable in Graduate Culture and Today's Workplace
Online Learning Tips
August 9, 2017
Social Media - Podcast
Certifications and Licensure
December 28, 2018
CITI - Social & Behavioral Research - Basic/Refresher
Collaborative Institutional Training Initiative (CITI Program)
September 15, 2015
CITI - IRB Members - Basic/Refresher
Collaborative Institutional Training Initiative (CITI)
September 15, 2015
CITI - Social & Behavioral Research - Basic/Refresher
Collaborative Institutional Training Initiative (CITI)
Awards & Honors
May 27, 2022
Integrity Award
APUS
For those who practice fairness, honesty, and objectivity in serving students, faculty, or staff.
June 16, 2021
2020 University Strategic Initiative – Catalyst – Learning Management System Migration
APUS
During 2020, the earner of this badge made significant contributions to the migration of courses to a new online classroom to improve user experience, promote student-to-student and faculty-to-student interaction, enable a robust mobile classroom, and further differentiate APUS as a leader in online learning.
September 2016
Higher Education Resource Services Women's Leadership Institute
HERS
This leadership development institute prepares women for upper-level administrative positions in higher education.
August 2013
Fulbright, International Education Administrators Program
Fulbright, United Kingdom