Dr. Janet Athanasiou
Part-Time Instructor, Arts, Humanities and Education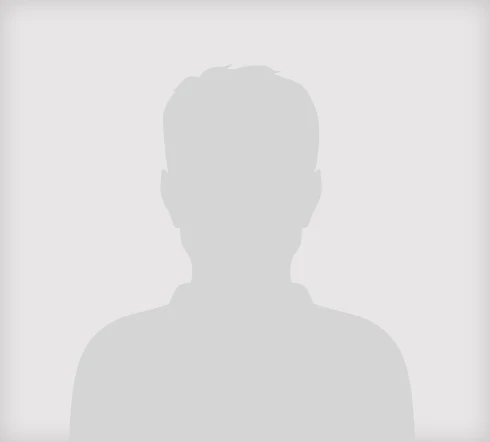 Education
Ph.D. in Education

George Mason University
M.Ed. in College Student Personnel Administration

James Madison University
Research Interests
College Student Identity, Student Development Theory, Student Advocacy, Impact of Co-curricular participation, Equity, Diversity, & Inclusion in higher education
Intellectual Contributions
The Need for More Alliances in Advocating For, With, and To Others in Higher Education
Jan Arminio,Aoi Yamanaka,Sharrell Hassell-Goodman,Janet Athanasiou, Hess
February 15, 2022
Journal of Diversity in Higher Education
Archetypes of Advocates
Jan Arminio,Aoi Yamanaka,Sharrell Hassell-Goodman,Janet M Athanasiou,Richard Hess,Brandon Quiles
February 16, 2021
Journal of College & Character
Being an Advisor for Student Groups
Kimberlee M Ratliff,Janet M Athanasiou
October (4th Quarter/Autumn) 8, 2020
Rowman & LIttlefield
Educators Acculturating to Serve Student Veterans and Service Members
Jan Arminio,Aoi Yamanaka,Christina Hubbard,Janet Athanasiou,Meggan Ford,Ryan Bradshaw
January (1st Quarter/Winter) 18, 2018
Journal of Student Affairs Research and Practice
An Analysis of a Technology Supported Learning Environment (TLSE): EdHeads
Helen Fake,Janet Athanasiou,Nada Dabbagh
June 20, 2017
EdMedia
Presentations
Making DEIB Work Everyone's Job
National Association of Diversity Officers in Higher Education
April 14, 2023
Developing Strategies and Alliances to Challenge Systems
ACPA Annual Convention
March 28, 2023
Fostering DEIB Online: A Partnership Between Two Institutions
ACPA Annual Convention
March 27, 2023
"You Are Supposed to Be Challenging Structure": Developing Strategies and Alliances
Leadership Educators Institute
December 14, 2022
Creating Alliances Across Archetypes of Advocacy
NASPA - Student Affairs Administrators in Higher Education
March 23, 2022
Hosting a Leadership Conference at a Distance
Student Organization Summit
December 10, 2021
The Impact of Co-Curricular Participation on Student Engagement
Research for the Public Good
October 25, 2021
Leadership Through Advocacy
APUS Campus Leadership Institute
October 13, 2021
Leading Blindly: Creating & Assessing an Asynchronous Leadership Development Program
Leadership Educators Institute
December 11, 2020
Get Up, Stand Up! The Evolution of Virtual Student Advocacy in Student Affairs
NASPA-Student Affairs Administrators in Higher Education Annual Conference
March 12, 2019
"You're Supposed to be Challenging Structure": Archetypes of Advocates
ACPA College Educators International Annual Conference
March 4, 2019
An Analysis of a Technology Supported Learning Environment (TSLE): EdHeads
EdMedia: World Conference on Educational Media and Technology Annual Conference
June 22, 2017
Working with Diverse Student Populations: Cultural Stress, Shedding, and Learning
ACPA - College Student Educators International Annual Conference
March 27, 2017
Virtual Mentoring: The Future is Here
Association of Non-Traditional Students in Higher Education Annual Conference
March 24, 2017
Examining the Perceptions of Identity Development of Online Higher Education Students
Associations of Non-Traditional Students in Higher Education Annual Conference
March 24, 2017
Educators Acculturating to Serve Student Veterans and Service Members: Strategies of Cultural Stress, Shedding, and Learning
Association for the Study of Higher Education Annual Conference
November 12, 2016
Awards & Honors
July 27, 2021
Unsung Leader Award
APUS
For those whose contributions to Academics come not from title, but from their hard work and their inspiration of others to become better leaders. This individual shows initiative, demonstrates motivation, and makes Academics a more inclusive organization.
June 16, 2021
2020 University Strategic Initiative – Catalyst – Learning Management System Migration
APUS
During 2020, the earner of this badge made significant contributions to the migration of courses to a new online classroom to improve user experience, promote student-to-student and faculty-to-student interaction, enable a robust mobile classroom, and further differentiate APUS as a leader in online learning.