Dr. Harry CooperJr
Full-Time Assistant Professor, Security and Global Studies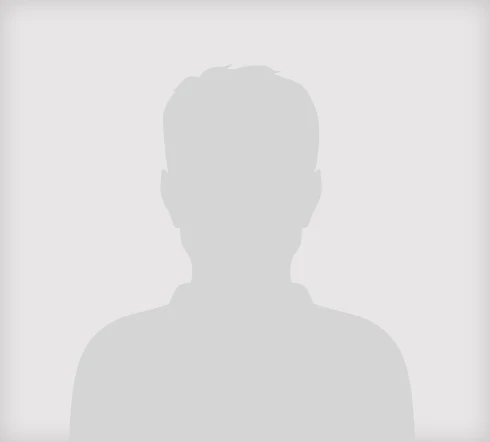 Education
D.Sc. in Cybersecurity

Capitol Technology University
M.S. in Cybersecurity

Utica College
Positions Held
2019 - Present
University of Arizona - South
Adjunct Instructor
2018 - Present
Roger Williams University
Adjunct Instructor
2017 - 2020
Capitol Technology University
Adjunct Instructor
2015 - 2020
Southern New Hampshire University
Adjunct Instructor
2015 - 2018
Wilmington University
Adjunct Instructor
2013 - 2018
Utica College
Professor of Practice
2010 - 2016
Thimbleweed Consulting and TWC Security
CEO/Partner
Intellectual Contributions
Ransomware and Other Cyberattacks: How Criminals are Targeting Personal Information
Harry R Cooper
January (1st Quarter/Winter) 31, 2019
American Military University
Freedom of Information in the Age of Terrorism: The Mosaic Theory in Practice
Harry R Cooper
May 2018
ProQuest Dissertations Publishing
Attacking San Francisco's Critical Infrastructure (A Cyber Threat Analysis)
Harry R Cooper
May 2013
Utica College
Presentations
Cyber Education: Breaking Out of the Silo and Integrating into Other Degrees
Oxford Internet Politics & Policy Conference
January 21, 2023
Mosaic Theory: How Combining OSINT and Data Mining Can Find Almost Anything Online
The Oxford Internet Policy & Politics Hybrid Conference
January 21, 2023
Training the Next Generation of Maritime Cyber Warriors
Maritime Risk Symposium
November 16, 2022
Global Impressions: Ukraine and Russia Diplomatic Impact
Global Impressions: Ukraine and Russia Series
April 1, 2022
Latest Techniques for Cheating
Faculty Workshops
October 2016
Media Contributions
How technology / cyber education has changed in recent years
AMU Edge
October 21, 2022
Social Media - Blog
Certifications and Licensure
May 4, 2021
CITI - Social & Behavioral Research - Basic/Refresher
Collaborative Institutional Training Initiative (CITI)
July 31, 2018
CITI - Social & Behavioral Research - Basic/Refresher
Collaborative Institutional Training Initiative (CITI Program)
Awards & Honors
July 15, 2022
Unsung Leader Award
APUS
For those whose contributions to Academics come not from title, but from their hard work and their inspiration of others to become better leaders. This individual shows initiative, demonstrates motivation, and makes Academics a more inclusive organization.
May 27, 2022
Integrity Award
APUS
For those who practice fairness, honesty, and objectivity in serving students, faculty, or staff.
June 30, 2021
Outstanding Leadership
APUS
Epsilon Pi Tau
June 16, 2021
2020 University Strategic Initiative – Catalyst – Learning Management System Migration
APUS
During 2020, the earner of this badge made significant contributions to the migration of courses to a new online classroom to improve user experience, promote student-to-student and faculty-to-student interaction, enable a robust mobile classroom, and further differentiate APUS as a leader in online learning.
June 16, 2021
Mission Award
APUS
For those who do extraordinary work to create respected, relevant, accessible, affordable, and student-focused online programs that prepare students for service and leadership in a diverse, global society.
June 18, 2020
Outstanding Leadership
APUS
Epsilon Pi Tau
May 10, 2019
2019 Outstanding New Faculty Member of the Year Award
APUS
Was awarded to recognize my activities in my first year at APUS